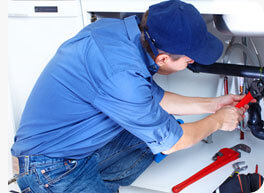 When looking for a Lee's Summit plumber Advocate Master Plumbing is the place to call. We are a family business with a unique business model; serve your friends and neighbors in an ethical and affordable way and they'll take care of you.
The founder of the business, Jerry Miller, is a master plumber with 25 years of plumbing experience with a focus on old fashion service. The same attention is given to service as the larger corporate plumbing companies he started in with the laser focus to quality he learned during his union apprenticeship.
Your Plumbing Advocate
At Advocate Master Plumbing we always begin and end each service call with a handshake. There are no legal papers to fill out prior to service; just the handshake. Like Jerry says "If they're going to trust me in their home then the least I can do is trust them too.
" Each paid service call is followed with a free home plumbing system inspection if the customer has time. We will complete a full inspection of all of your plumbing items from bathrooms and kitchens to laundry rooms and basements.
If you have a clogged kitchen drain, a worn out water heater, a failed sump pump, or even water pressure issues, we'll figure it out and give you options so that you can make an informed decision. This full inspection will reduce or totally eliminate those unpleasant plumbing "surprises", and it comes free of charge with every paid plumbing call!
24-Hour Plumbing Repairs
We know when you have a plumbing emergency, it isn't always between the hours of 9 am and 5 pm. That's why we offer emergency plumbing service 24 hours a day, 7 days a week, 365 days a year. When you need a Lee's Summit plumber, Advocate Master Plumbing is here for you. See a full list of our services here!
Plumbing Repairs with a Warranty
When you pay for a plumbing repair, you shouldn't have to pay for it again if the repair doesn't last. We use only quality parts which allows us to back up our service with a one-year parts and labor warranty*. When we fix something, it stays fixed or you don't pay.
*One-Year Parts and Labor Warranty does not cover drain cleaning. Drains clog for only three reasons: their installed wrong, broken or abused. But we'll completely flush out and test the drain to confirm proper flow.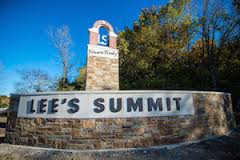 See What Our Lee's Summit Customers Have to Say
"Woke up to 4 inches of water in the basement, and a non-working sump pump. Called Advocate Master Plumbing, as Jerry had done some work for us a couple of years ago. He was able to get here quickly, and replace the sump pump. Glad to have someone so close, and so professional!"
"Fantastic! Jerry was able to come out on the same day I called, and he showed me the problem and the solution. He also pointed out a few other ways around the house that I could avoid future problems. Nice, polite and professional. Happy to recommend Jerry to anyone. Thank you!!"
"Outstanding! Jerry re-plumbed our entire house and worked long into the night to finish. Thanks for your hard work."
"Jerry was by far the best plumber I have ever encountered. He went over and beyond what I expected. I had three different problems at my house that needed addressed and he took care of them all and even gave me a plumbing lesson as he was doing it.
While working on a leak in one of our pipes, he had to cut through moldy drywall to get to it, which made a mess all over the floor. Most plumbers would have left it for me to clean up. Jerry instead went and got a brush and dustpan and cleaned everything up before he left. He even went around the outside of the house and tightened all of my water spigots without me even asking.
For what work Jerry did, I would not have been surprised if he had charged me double the amount compared to his final bill. Thanks Jerry for a great experience. You've just made a life long customer."
Not in Lee's Summit? Check our service area! We proudly serve many cities in the Kansas City area.